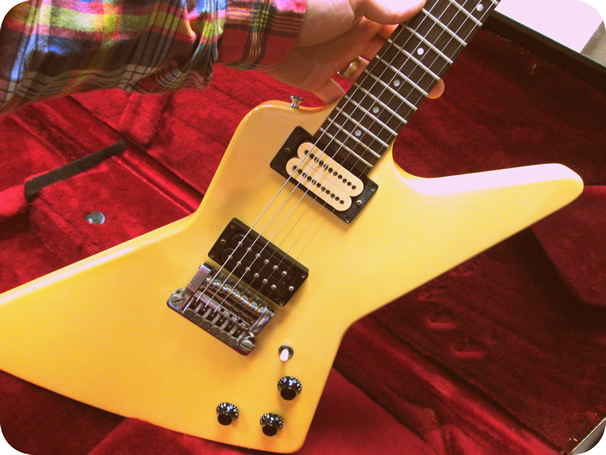 Every now and then we stumble across an awesome piece of history. This vintage 1984 Gibson Explorer is definitely one of those items! The Gibson Explorer was originally put on the market in 1958–the same year as the Flying V. It was Gibson's answer to calls for a crazy, futuristic design.
Even with its unique styling, the Explorer was not very successful and was discontinued in 1963. In 1976, Gibson began reissuing the Explorer after it became very popular with hard rock and heavy metal bands in the 70's and 80's.
This particular electric guitar was made in 1984 and sports two open coil humbucker pickups. Believe it or not, this guitar was pearl white in 1984. Over time, the white finish in known to yellow from the elements. Some within months–some within years! Come on by our Belleview, FL location and see this beauty!